Armenia 8 Days 7 Nights Travel Package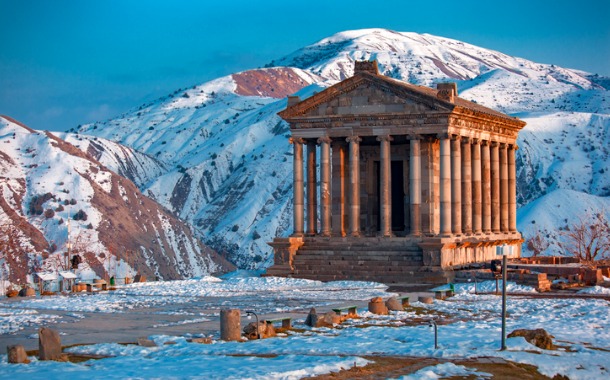 Traveling Period: Till March 2022
You may never have heard of Armenia as a new emerging destination for winter activities, but you can be amongst the first to experience it through this snowboarding tour. Craving for new challenges, colorful emotions, meeting like-minded people, and fast heartbeat? Then this tour is for you!  
To make this adventure more than just another snowboarding tour, you can choose to spice it up with paragliding over the Armenian Highland, discharge with "ocean waves" while having unforgettable indoor surfing experience and even enjoy the royal pleasure of extraordinary and unique "Wine and Grapes" Spa center. Get muddy while winter off road Jeeping and encounter with UNESCO World Heritage site Geghard, the only preserved pagan temple in the region Garni, and pin them in your travel memories. Get the real taste of the genuine and authentic Armenian cuisine by the most demanded chef of today's Armenia, Mr. Sedrak and taste Churchill's favorite brandy, the legendary Ararat. 
Ready to feel that freedom when floating through fresh snow and the adrenaline kicking in the flow? Then get your gear out of storage for disclosing a new hidden winter destination – Armenia.
To make the booking, call/whatsapp +971 55 510 9437 or email us at inquiry@superjetgroup.com