Open spaces, vibrant colors, sound of the waves and fun times! That's right, you are at La Mer Dubai.
A place where adrenaline rushers can get hooked up at the wild Laguna Water Park, play various water activities and watch the most amazing shows by the beach.
La Mer Dubai is located between Pearl Jumeirah and Jumeirah bay, and the space is divided into 4 zones; The Beach, The Entertainment Hub, The North Island and The South Island. The Entertainment Hub incorporate the Laguna waterpark, surf park, trampoline park, cinema, gymnasium, along with different types of restaurants and cafes.
Fun times at Laguna Water Park
 You are never out of options at the Laguna water park. You can relax at the cabanas, swim at the infinity pool and walk by the river. There are 5 slides with water features for you to have some crazy time. The kids can also safely enjoy their time at the aqua play and splash pad for some thrilling time. To those who enjoy surfing, a special WaveOz 180 is also offered.
Thrilling water activities by the beach
 If you're one fond to watersport activities, then La Mer beach is the right place for you. The North beach and the South Beach offer a range of action-packed water sport games. Motorized activities are provided at the North Beach, such as, Jet skiing, flyboarding, wake surfing, and wakeboarding. Non-motorized rental activities, like, WaterBike, Standup Paddle, Kayaking, Float rentals and Pedalo.
A plate full of Entertainment
The list of entertainment does not end at La Mer Dubai. The Hawa Hawa Bounce Park welcomes all kids to joyfully bounce at the dune-shaped trampoline that is designed all the way from Japan to bring something new and unique, besides, to give children a new taste of excitement.
The famous Roxy cinemas offers a wide range of movies to all age groups, and to those who don't feel like embracing activities, and want to watch movies.
Those who want to shop till they drop, retail shops from beauty cosmetics and beach wear is also available at La Mer Dubai.
A handful of restaurants with variety of cuisines for you to dine at to suit what your appetite desires.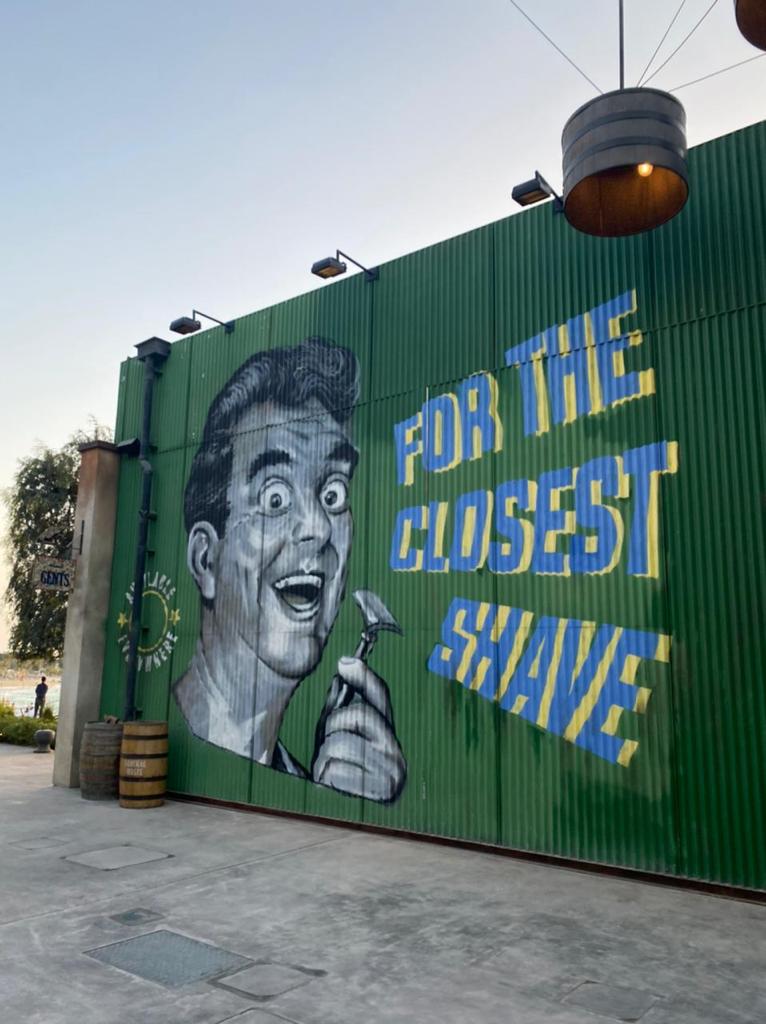 Experience
Your visit to La Mer Dubai will be an extraordinary one. A surreal, all in one and an immense area for adventurous tourists to spend some thrilling time by the beach with endless sources of entertainment. A new popular place for those who seek crazy adventures and dare to explore.
A modern place of art with seamless blend of minimalist and contemporary design to set that adventure vibe. Locals and non-locals spend a day time by the beach and set challenges for some more thrill. You do not have to be adventurous to enjoy the place, you can just lie down under the sun and get your tan! You are always welcome to come and roam around the place. La Mer Dubai is a place you shouldn't miss when you take a trip in Dubai, so make sure to grab your sunscreens and enjoy sand and the sun!
Follow us for more travel gigs!
https://www.instagram.com/sjt.tours/
https://www.facebook.com/sjt.tours
tiktok.com/@sjt.tours