STAY SAFE,
MEET THE WORLD
NOW!
Are you looking for the perfect get away this year National day holidays? Israel got you covered! With just a 4 hours flight time from Dubai which is accessible for the Emiratis and some residents of the UAE in different nationalities that don't need visa to enter Israel including Philippine passport holders. Filipinos can enter Israel with no visa required!
LET'S MEET THE WORLD TOGETHER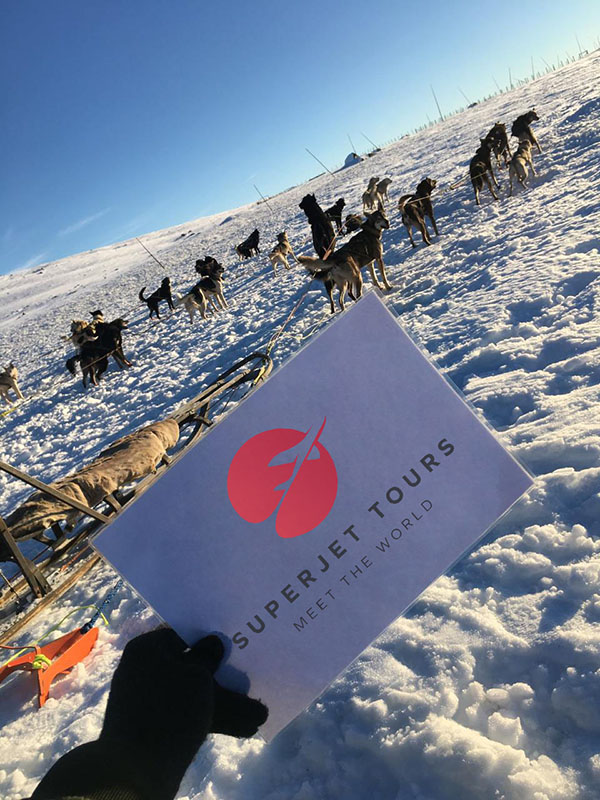 Culture, history, food, sceneries and loved ones—these are the motivations why we fly with YOU. 
Spreading sturdy wings for almost two decades with countless of cross-cultural passengers,  gave us an indelible memories in 50+ countries and more than100+ cities across the globe. the smile that we have brought to every wanderer, gives us the reason to constantly MEET THE WORLD. 
Every takeoff, layover and landing became meaningful as we travel together. An abode thousand feet from the ground, next to the fleecy clouds become our safe space for a moment while reaching our destination. We are your home away from your home, and a foreign land is our temporary shelter, we hold hands while exploring the enchanting beauty of the places we planned for so long, and now our feet are on the ground of the scenery that we're dreaming of, we both felt victorious.
Let's continue to feast our eyes with the gift of nature, embrace exceptional cultures and make our tongue salivate with diverse dishes from a place that is unknown, we want to be an instrument of uniting you with your loved ones in every special occasion.
Because our arms are always open to witness every of your milestone. And these are the sworn duty we took, to MEET THE WORLD with you.
Thousands of footprints we have left in more than 50 countries and 100 cities across the globe, Superjet Tours is still burning with passion to continue its purpose to carry every wanderer on its wings up above the clouds to catch sight of nature's enchanting beauty, acquire knowledge from different culture and history and above all, create a bond with new found friends across the world. We, at Superjet Tours will continue its promise in two decades to grant everyone's dream to MEET THE WORLD.
Western Europe
A rewarding trip from the best continent. From fabulous architectures to heart-stopping nature, the western part of Europe only proves that it deserves a stamp in our passport.
Dubai
The grandest city everyone must see--Dubai. A parent city that gave birth to Superjet Tours and 15 years have gratefully passed and this city keeps on amazing us.
Meet Israel🇮🇱
Explore more than 20 biblical places in exciting spiritual journey!
Philippines, S. Korea, Japan
Superjet Tours took its first landing in Southeast Asia two decades ago, and until today these countries give us the sweetest memories that we'll treasure until eternity.
Best time in Dubai We had a great time in Dubai, our guide was Nizam- he made sure to take care of us the best way he can as first time visitors to the UAE.I would highly recommend their company. In the 7 days that we were together, they were always punctual and very knowledgeable about everything.Our trip was definitely one for the books!😀
Leni F
23. December, 2022.
Dubai short but sweet tour Thank you, Fijo, for the wonderful Dubai tour! Even if we only had a short time, we were able to see a lot of Dubai and we hope to explore Dubai more next time.Leni F
Holy Land (30 November - 5 December 2022) 5/5 Tour Company. Both SuperJet & Sar-El did a fantastic job at managing the entire trip right from Day 1. Shout out to our escort Anna, guide Michael, and bus driver Loay. 5/5 Hotel Accommodations. Staying at the Paradise Premium was a comfortable experience. Hotel staff were all very warm and welcoming, especially the bartender.3/5 Food. Perhaps the only thing that needed improvement in the entire trip. Choice of restaurants to lunch at were hit-or-miss in terms of taste and did not provide value for money. 4/5 Overall Experience. Visiting the Holy Land is THE trip of a lifetime. It's important to do it right and get the right tour agency to ensure a smooth and comfortable experience.Trip Highlights- Church of Holy Sepulchre. Entering inside the Holy of Holies was a beautiful, profound, and intensely spiritual experience. This was the highlight of my trip. - Sea of Galilee. Riding the boat of "singing captain" Daniel Carmel refreshed the soul. Listening to him singing amidst the backdrop where Christ walked on water was an experience like no other.- Via Dolorosa. Worth all the walking uphill and downhill. Traveler tip: Make sure to build up endurance before the trip! It'll help you stay alert and focus on the significance of each site.
lalajean
9. December, 2022.
ISRAEL TRIP EXPERIENCE My recent trip in Israel was originally not in my travel plan this year but when I saw the tour offer, I availed and booked it last minute as a birthday reward for myself. I really felt their intentionality coordinating with the airlines and hotel for birthday surprises.Really didn't expect this. From the boarding gate greetings, to the airline surprise freebies up to the hotel, I could say Im a spoiled girl on that day(Day 01)😅Thank you SuperJet esp. to Miss Anna for facilitating and making my birthday more memorable. I never expected this trip to be this good, from the guide (Michael) who was very friendly, patient, knowledgeable making sure that we will not miss any historical info or even the current events, to our driver (Louie) making sure we're safe everyday, for being accommodating also everytime we have questions. And lastly to Anna, for being professional at the same time friendly and treated us not just as customers, thus in return, we treated her and the the local guide not just as guide but as our friends and family. Just want to appreciate and shout out also to the entire group composed of different individuals coming from different backgrounds and yet we clicked and harmonized-we started this trip as strangers but went home as friends and family. So far, of all my travels, this is my top so far. Thank you, SuperJet and Sar El! I highly recommend your team!!!🤍🤍🤍
Katerina D
8. December, 2022.
Awesome support I traveled with Super jet on the Holy land tour organized from November 30 to December 5, 2022. Everything was super organized from the very start to the end of the trip. I can say that I did not expect it, but this was one of my best trips and destination. The hotel, accommodation and food were at a high level. Ana, the representative of the agency, was excellently organized, she behaved in a friendly and professional manner, caring for every traveler in the group. Thank you Ana for everything and thank you for knowing you. Our professional guide from Israel Michael was excellent, he showed knowledge of the history of Israel and tried to show us more of Israel ( more than was mentioned in the program). The bus driver was professional and drove safely every day. Thank you Super Jet for the organization, for showing us Israel at its best and for making this trip unforgettable and memorable for every member of the group. You have my high recommendation. Thank youKaterina Debarlieva
Vanessa Sab
7. December, 2022.
Holy Land with Superjet The prepared itinerary is just right for the 6days and 5 night trip.The Hotel we stayed at is superb for 4* hotel and the hotel staff are all friendly and helpful. We had a good breakfast and dinner all through out the whole trip.Anna our tour escort is so wonderful, she is attentive, friendly and empathetic.As the tour requires a lot of walking, she always checks each one if they are still ok to continue or they need a break. As per our tour guide Michael, he is very knowledgeable, experienced and very patient to all of us. He will wait and explain twice if needed just for us to understand.He also answers our questions or correct our questions for better clarity.And Loay our bus is the best bus driver! He ensures our safety everyday!
chelle
6. December, 2022.
holy land I'm a 1sr time traveler went to holy land, what I found a 20 fellow travellers that became my family for a week. Ms.Ana is a sensitive,kind person that always checking out on me bcoz i was always on the corner taking a videos n photos ,bur I never felt alone .She became a tour guide n a frnd to all of us. Michael is a person with vast of knowledge in history and always connect with us. Louis drives us smoothly and safely to the diff places , and patiently waiting for us. Superjet pips are highly recommended ,u are one of the reasons why people should book a tour and keep on travelling . May God Bless u all.
Gidi Sarig
28. November, 2022.
Superjet We had a 5 day tour organised by Superjet. From the time we landed in Dubai to the time of our departure we enjoyed the excellent service and commitment shown by our guide Fijo and the driver Previn. We would gladly recommend Superjet👋👋👋🙏🙏
גסאן פ
22. November, 2022.
Nazeem is the best 🏆 Hey. Nazeem, worked with me as a tour guide with 2 groups in the last 2 weeks, he was a wonderful, professional and responsible man, every single traveler was amazed from his hard work, he was always the first to start the day and the last to end it after very responsible actions as a leader, Nazeem is very nice man and I like to work with him, and I would like to work with him in the future please please please. Thank you SuperJet, very wonderful and the best company for our travelers, thanks thanks thanks.
Russel A
16. November, 2022.
ABT TOUR 2022 Thank you Ali for taking us on a tour of Dubai and looking for us wherever we get lost and thank you for being there and asking us what we need, especially water😊😊😊 thanks