STAY SAFE,
MEET THE WORLD
NOW!
Are you looking for the perfect get away this year National day holidays? Israel got you covered! With just a 4 hours flight time from Dubai which is accessible for the Emiratis and some residents of the UAE in different nationalities that don't need visa to enter Israel including Philippine passport holders. Filipinos can enter Israel with no visa required!
Every takeoff, layover and landing became meaningful as we travel together. An abode thousand feet from the ground, next to the fleecy clouds become our safe space for a moment while reaching our destination. We are your home away from your home, and a foreign land is our temporary shelter, we hold hands while exploring the enchanting beauty of the places we planned for so long, and now our feet are on the ground of the scenery that we're dreaming of, we both felt victorious.
Let's continue to feast our eyes with the gift of nature, embrace exceptional cultures and make our tongue salivate with diverse dishes from a place that is unknown, we want to be an instrument of uniting you with your loved ones in every special occasion.
Because our arms are always open to witness every of your milestone. And these are the sworn duty we took, to MEET THE WORLD with you.
LET'S MEET THE WORLD TOGETHER
Culture, history, food, sceneries and loved ones—these are the motivations why we fly with YOU.  Spreading sturdy wings for almost two decades with countless of cross-cultural passengers,  gave us an indelible memories in 50+ countries and more than100+ cities across the globe. the smile that we have brought to every wanderer, gives us the reason to constantly MEET THE WORLD.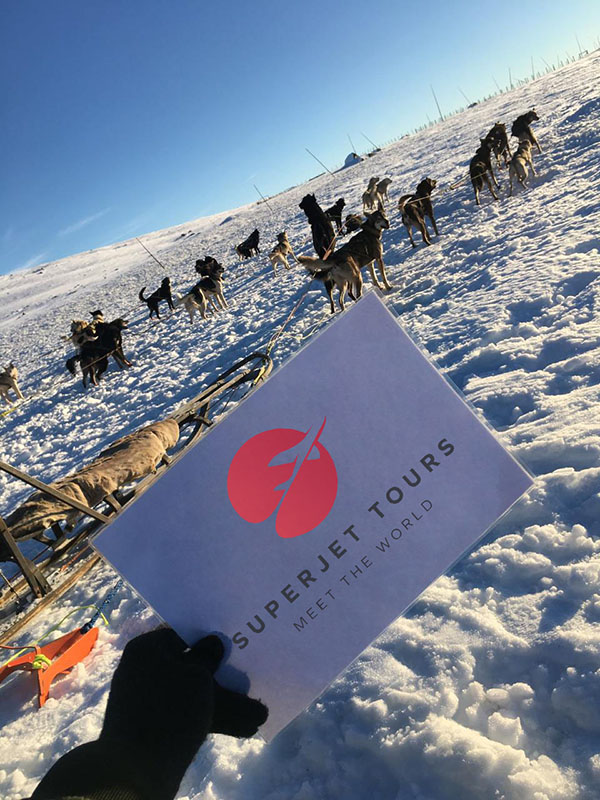 Thousands of footprints we have left in more than 50 countries and 100 cities across the globe, Superjet Tours is still burning with passion to continue its purpose to carry every wanderer on its wings up above the clouds to catch sight of nature's enchanting beauty, acquire knowledge from different culture and history and above all, create a bond with new found friends across the world. We, at Superjet Tours will continue its promise in two decades to grant everyone's dream to MEET THE WORLD.
Meet Israel🇮🇱
Explore more than 20 biblical places in exciting spiritual journey!
Dubai
The grandest city everyone must see--Dubai. A parent city that gave birth to Superjet Tours and 15 years have gratefully passed and this city keeps on amazing us.
Western Europe
A rewarding trip from the best continent. From fabulous architectures to heart-stopping nature, the western part of Europe only proves that it deserves a stamp in our passport.
Philippines, S. Korea, Japan
Superjet Tours took its first landing in Southeast Asia two decades ago, and until today these countries give us the sweetest memories that we'll treasure until eternity.
Bucket List This was a bucket list for my family. We planned the trip very last minute. We grabbed the chance that all of us were present. Andrew handled everything from the moment we landed in the airport until we departed. He also kept in touch with us during the trip. He chose a prime hotel, Olive Tree, right in the center, the plus is the food! Going around was convenient as he arranged a private van for us. The visit to the Holy Land is one of the things you have to do as a believer, regardless of religion. The sites were all surreal. I would recommend to get Aaron as a tour guide. He is very knowledgeable and being an archeologist was an extra factor. He is a family man so he knows how to "connect" and to be sensitive, especially traveling with kids. Thank you, SuperJet. This was a dream come true for my family. I will definitely recommend your service to others.…
Ronron@holyland
17. July, 2022.
Superjeeeeetttt Holy land + all the beautiful people of the group + passionate and most informative Michael and Joseph + good and safe driver Louie + reliable and approachable Andrew = SUPERJEEEEETTTT !!! It was an amazing, very fun and illuminating experience!!!!
SnapUp Kevin Annie
16. July, 2022.
A Holy and Blessed Experience! Me and my husband have been planning this for months, we inquired earlier this year but unfortunately due to some circumstances we could not join the tour. But God's plan is always better than ours, he put us in our perfect date, perfect time, and perfect group. Everything just clicks, it was perfection. Superjet tours really surprised and impressed us at the same time. They delivered with their best travel services and beyond. Sir Andrew is very professional and accommodating, there was not a moment we felt left out or out of place. We became a family almost instantly. Their travel partner, Sar El, with Michael as our guide and Louie as our driver, was excellent at their roles as well. It was educational, interactive and always interesting. We got to experience the Bible come to life. We could not ask for a better service than what they provided. Overall, it was an outstanding experience. We learned a lot. Our faith was renewed and strengthened. Gained new friends or as we like to consider them our new family. To say it was our best travel experience is an understatement. You can not simply put a monetary value over this experience. Definitely worth everything. We highly recommend for a worry free, safe and comprehensive visit to Israel and Holy Land, choose Superjet and Sir Andrew. It's a must. Thank you so so much. 🙏🏻 Til next time. 😍🤗 Kevin&Annie…
chatchewchasecharms
15. July, 2022.
Great coordination! Skeptical and hesitant at first, as media has sensationalized news about the destination. Clueless as I was, I became worried and almost did not confirm. Our initial contact at Super Jet, who is JA, has been very accommodating and assured me that although that the destination has really high security, safety of tourists is the main priority. I had so many questions and queries, and JA has been very patient answering all of them. He welcomed my questions even after working hours. Andrew, our Team Leader (Super Jet), is equally efficient! 100%! Very calm, patient, accommodating and always present and available for the group. He's easily adjusted to the group. To be honest, this group (with Andrew's leadership) is the awesomest ever! This group made the experience extra special! Michael Schneider (tour guide) has great knowledge. He has shared unbiased facts about each destination we visited. We appreciate that, not only does he introduce places, but he also reads some verses from the bible as if telling a story to a child. Really great knowledge. His patience is impressive! Overall, we are very pleased with Super Jet's coordination. I am glad I confirmed, went to this trip and experienced what I have experienced. Highly highly recommendable!…
Once upon a time in Israel ... For my personal travels, Superjet Tours LLC is by far the best travel agency I dealt with. Andrew, their UAE representative was very accommodating and professional. Michael, their Israel counterpart did an excellent job in explaining the importance of each place we visited. He was a walking bible. We always felt safe in all our travels with our friendly driver Loui. The itinerary was well planned and executed perfectly. Me, my mother and my colleague were lucky enough to have met all the wonderful people in our group. They were always considerate of my mother and I thank them for that. You all gave my mother an experience worth remembering for a lifetime. Hoping to travel with you again guys. As for Superjet, Israel won't be my last, that I am sure of.…
Perfection is the Key! Perfection is the key! I joined their Holy Land tour with friends during Eid of July 2022 and it was an amazing experience. From planning to execution is very organized - from their travel partner, choice of hotel accommodation, tour guide, driver, itineraries, flight…
Worth Every Penny (Holy Land Tour) One of the best if not our best travel experience so far. From the first day until the end of our tour was an AMAZING EXPERIENCE! when we say amazing we meant AAAAAMMMMMMAAAAAZZZIIIIIIIINNNNNGGGGGGG!!!!!! can you feel that? LOL. Don't hesitate let Superjet Tours operate. Ciao!
raztravels
14. July, 2022.
A Trip of a Lifetime We completed 6days tour with Andrew, Michael from Sar ELTours and Louie (driver) Michael is a great guide and knows everything very well end explains all questions in detail. We spent 4 full days with him and he is very kind and patient. Louie is nice and excellent driver. He…
Israel tours It was great and excellent special my tour in Israel it is well organized and staff is very helpful especially Mr. Andrew & Austin thank you so much to superjet God Bless and More succes 🙏👏👍
Solo Traveller joining a Group Tour Overall, the Team (SJT and local provider Sar El) did a great job in making the Holy Land Tour a success. There were few hangups but the Team manage to work around them. Plus recieved some goodie bags too 😍