STAY SAFE,
MEET THE WORLD
NOW!
Are you looking for the perfect get away this year National day holidays? Israel got you covered! With just a 4 hours flight time from Dubai which is accessible for the Emiratis and some residents of the UAE in different nationalities that don't need visa to enter Israel including Philippine passport holders. Filipinos can enter Israel with no visa required!
Every takeoff, layover and landing became meaningful as we travel together. An abode thousand feet from the ground, next to the fleecy clouds become our safe space for a moment while reaching our destination. We are your home away from your home, and a foreign land is our temporary shelter, we hold hands while exploring the enchanting beauty of the places we planned for so long, and now our feet are on the ground of the scenery that we're dreaming of, we both felt victorious.
Let's continue to feast our eyes with the gift of nature, embrace exceptional cultures and make our tongue salivate with diverse dishes from a place that is unknown, we want to be an instrument of uniting you with your loved ones in every special occasion.
Because our arms are always open to witness every of your milestone. And these are the sworn duty we took, to MEET THE WORLD with you.
LET'S MEET THE WORLD TOGETHER
Culture, history, food, sceneries and loved ones—these are the motivations why we fly with YOU.  Spreading sturdy wings for almost two decades with countless of cross-cultural passengers,  gave us an indelible memories in 50+ countries and more than100+ cities across the globe. the smile that we have brought to every wanderer, gives us the reason to constantly MEET THE WORLD.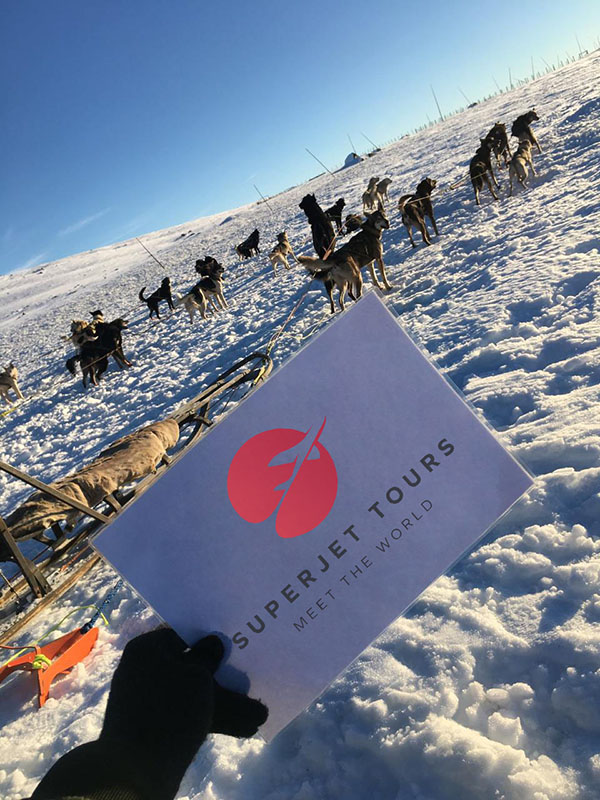 Thousands of footprints we have left in more than 50 countries and 100 cities across the globe, Superjet Tours is still burning with passion to continue its purpose to carry every wanderer on its wings up above the clouds to catch sight of nature's enchanting beauty, acquire knowledge from different culture and history and above all, create a bond with new found friends across the world. We, at Superjet Tours will continue its promise in two decades to grant everyone's dream to MEET THE WORLD.
Western Europe
A rewarding trip from the best continent. From fabulous architectures to heart-stopping nature, the western part of Europe only proves that it deserves a stamp in our passport.
Dubai
The grandest city everyone must see--Dubai. A parent city that gave birth to Superjet Tours and 15 years have gratefully passed and this city keeps on amazing us.
Meet Israel🇮🇱
Explore more than 20 biblical places in exciting spiritual journey!
Philippines, S. Korea, Japan
Superjet Tours took its first landing in Southeast Asia two decades ago, and until today these countries give us the sweetest memories that we'll treasure until eternity.
chelle
6. December, 2022.
holy land I'm a 1sr time traveler went to holy land, what I found a 20 fellow travellers that became my family for a week. Ms.Ana is a sensitive,kind person that always checking out on me bcoz i was always on the corner taking a videos n photos ,bur I never felt alone .She became a tour guide n a frnd to all of us. Michael is a person with vast of knowledge in history and always connect with us. Louis drives us smoothly and safely to the diff places , and patiently waiting for us. Superjet pips are highly recommended ,u are one of the reasons why people should book a tour and keep on travelling . May God Bless u all.
Gidi Sarig
28. November, 2022.
Superjet We had a 5 day tour organised by Superjet. From the time we landed in Dubai to the time of our departure we enjoyed the excellent service and commitment shown by our guide Fijo and the driver Previn. We would gladly recommend Superjet👋👋👋🙏🙏
גסאן פ
22. November, 2022.
Nazeem is the best 🏆 Hey. Nazeem, worked with me as a tour guide with 2 groups in the last 2 weeks, he was a wonderful, professional and responsible man, every single traveler was amazed from his hard work, he was always the first to start the day and the last to end it after very responsible actions as a leader, Nazeem is very nice man and I like to work with him, and I would like to work with him in the future please please please. Thank you SuperJet, very wonderful and the best company for our travelers, thanks thanks thanks.
Russel A
16. November, 2022.
ABT TOUR 2022 Thank you Ali for taking us on a tour of Dubai and looking for us wherever we get lost and thank you for being there and asking us what we need, especially water😊😊😊 thanks
Queenie Cabano
16. November, 2022.
Fulfilling experience Out entire trip to Dubai was really fun and memorable. Also learned a lot about their culture. To Sir Ali, our tour guide, thank you very much. 🙏🏼 Will definitely visit again soon. ✈️
Emychic
2. November, 2022.
Superb Vacation! We visited the popular tourist spots of dubai and abu dhabi. The tour was just perfect. The guide, Fijo Chako, was very flexible in terms of what schedule we liked to take, considering the heat of the weather. Fijo also explained the history and culture of the places we went to, in clear english. It was a superb vacation for us!
Robert R
1. November, 2022.
Awesome Dubai and Abu Dhabi!!! Awesome and unforgettable experience in Dubai and Abu Dhabi with a very friendly and well trained tour guide Ali Irfan.Dessert safari is the Best!!!
אביהו בוקי
23. October, 2022.
Excellent days with tour guide Fijo פיג׳ו מספר 1 עזר לנו בהכל היה סבלני חייכן והכי נחמד שיש. לא תוכלו למצוא מישהו טוב ממנו אני ממליץ עליו בחום הוא באמת המדריך הכי מקסים שיש
אילנית א
23. October, 2022.
Excellent tour company and Staff.. recommended ! אני חייבת להגיד שאני ממש מאושרת שקיבלנו את פיגו׳ המדריך ,בחור עם מלא סבלנות ,חייכן בחור מקסים ממש שאני יחזור לדובאי אני יבחר רק אותו שוב במדריך תודה אתה מספר אחד
GlobeTrotting779445
23. October, 2022.
ממליצה מאוד הטיול היה מושלם ,המדירך פיגו היה מהמם סבלני טיול ממצא עם כל האטרקציות!!! ממש מצוייין ומהנה ממליצה בחום