Europe, a rewarding trip from the best continent
Western Europe is a treasure trove every wanderer could have. From fabulous architectures to heart-stopping nature, the western part of Europe only proves that it deserves a stamp in our passport.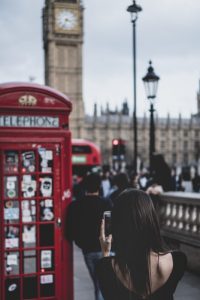 London – a trip to the capital wouldn't be complete without creating our footmarks on it. The Tower of London – found in the heart of London which is wealthy in history and aesthetics, fulfilling our dream to become a royal entity just for a day, The Tower of London promised to astonish us with its beauty and story. Serves as a perpetual home of crown jewels that signifies power and royalty from the previous Kings and Queens.
Paris – a dream destination for most of the couple who wants to spend intimate time together, the Eiffel Tower is the iconic symbol of Paris, celebrating its 130th birthday, it might age a little but it still continues pouring us magnificence from bottom to peak.
Amsterdam – a platform for artistic heritage and gabled facades, it truly deserves a spot in your travel list while exploring the Western Europe. The Van Gogh Museum consist the largest Van Gogh collection in the world, making it the most influential figure in western art. Even if you're not an art geek, you'll definitely appreciate incredible pieces through Van Gogh's fascinating masterpieces that makes your Amsterdam tour valid of your time.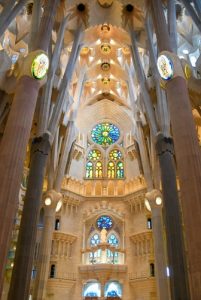 Spain – gorgeous beaches, eclectic nights and jaw-dropping architecture. Barcelona has been the most travelled city of Spain that brings abundant of joy to all the wanderer across the globe. Catholic Christianity holds the top religion in Spain that lead its people on making spiritual infrastructure that will strengthen the faith of every Spaniard. Sagrada Familia is one of the fruits of their strong faith, this creation of architecture comes from the great mind of famous architect Antoni Gaudi, the church is still a work in progress even though construction began in1882. But its unfinish structure never fails to amuse us with its towering beauty that evident of religion and faith.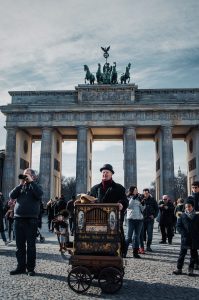 Germany – Thinking of a city break while on your tour in Western Europe? Berlin is the best pit stop if you miss the ambiance of the city with its amazing local food, famous beer and killer nightlife. The Brandenburg Gate is one of the most iconic sightseeing that validates Berlin's vibrancy. More than just Berlin's only surviving historical city gate, this site came to symbolize Berlin's Cold War division into East and West – and, since the fall of the Wall, a reunified Germany.
Belgium – home of delicious chocolate and great beer, Brussels has been the most visited place of Belgium with its famous La Grand Place receives tens of thousands of tourists each year and is one of Belgium's most important landmarks. Recognized as a UNESCO World Heritage Site,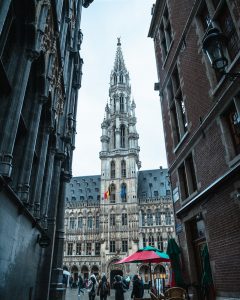 the Grand Place hosts annual festivals, light and sound shows (especially during the winter holidays period for the Winter Wonders festival) and twice a year tourists have the chance to see the colorful Flower Carpet.
Superjet Tours opens its arms to welcome all the passengers who dream to fly to the best continent of the world. Let's fastened our seatbelt as we continue to MEET THE WORLD.