Adulting is a huge responsibility we need to go through. As we grow older, we face unexpected challenges and we almost forget to do things that make us happy. You might need some "Travel therapy" to keep you up with life and explore new places, people, and get a productive "pause" to your life.
"Happiest place on earth"- A precious title for 3 consecutive years, that makes Finland a must visit place in Europe.
Aside from being known as the origin of the famous brand Nokia, Finland is also known for its Impressive architecture, quirky Scandinavian food and Glass Igloo. Who would have thought that this country can make your childhood dreams relive again! But, how?
Let's take a glimpse of a must visit tourist attraction that will make your heart feel young once more!
Finland has various family-friendly places (even singles could enjoy too) packed with adventure, outdoor activities and fantasy themed parks that makes you forget your "adulting" problems!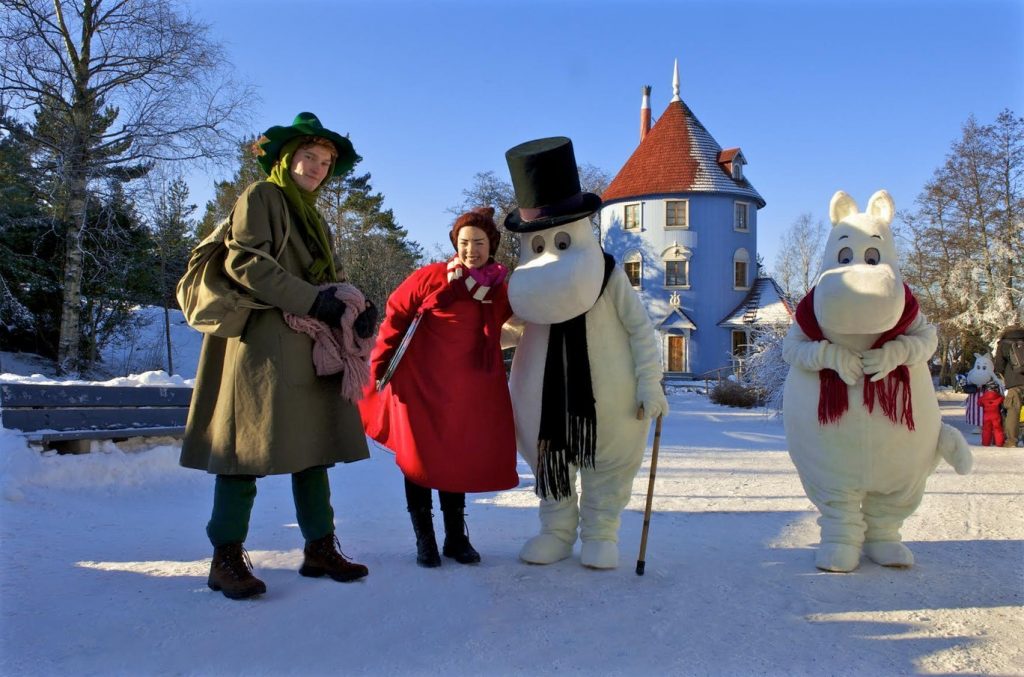 Land of Moomins Naantali, Finland – Giant animal mascots are waiting to play with you together with other cute famous characters that have been popularized by a Finnish artist, Tove Jansson. They're also seen on television in their successful series that lead on making them to reality by bringing them to huge theme park with lots of fun activities. you can also bring them home through souvenirs and keep the memory until eternity!
The Oodi Central Library Helsinki, Finland – Every bookworm's prayer has finally heard! Over 100,000 books are sitting waiting to be read on a striking building with its glass and steel structures and wooden façade, the design has a combination of traditional and contemporary flavours that both adults and kids will surely enjoy! Feed your eyes with the best view and books that feed your mind that makes your travel to Finland more fruitful!
Dog Sledding Lapland, Finland – Dog sledding in Finland means a sled being drawn by a dog, usually a Siberian Husky or Alaskan Malamute. It is an integral mode of transport in arctic and sub-arctic regions of the world for thousands of years. You'll definitely enjoy the adrenaline rush while being pulled by the "winter dogs" in freezing -20­°temperature! Don't worry about them, animal protection laws are pretty strict in Finland and rest assured that these animals are being taken care of.
Ranua Wildlife Park Ranua, Finland – See in the flesh the animals like wolves, owls, eagles, bears and polar bears, red foxes, arctic foxes, lynx, moose, reindeer, otter and many more! Kids will surely enjoy (and also a kid at heart) seeing different species and also arctic animals in their winter habitat, it's such a lovely place to learn while on leisure, the enclosures are generally large which is good for the animals as they have enough space to play.   
Aland Island Helsinki, Finland – Finland's archipelago is one of the largest in the world with thousands of islands, and part of it is Aland. An autonomous province known for idyllic landscapes for cycling!  bicycle rentals are available everywhere to help you roam around the Island, perfect for a good stretch for your holiday to get some sweat in a chilly country! There is a wide selection of activities you can do like boating, fishing and picnicking!
Northern Lights Finnish, Lapland – 200 nights every year seems magical for Finland as the Northern Lights appear. This once in a lifetime experience will bring back the memories of your childhood dream to catch a falling star. Thus, Northern Lights will never fail to amuse you with its natural lights display in the sky. This astronomical phenomena (also called as Polar Lights) will take your breath away and makes your Finland adventure unforgettable.
Finland will always be a smart choice for every wanderer who wants to take a break from life, A perfect place to catch a clean air, extraordinary food and fantastic people to tag along!