Philippines/South Korea/Japan
Mabuhay! Annyeong! Kon'nichiwa!
Superjet Tours took its first landing in Southeast Asia two decades ago, and until today these countries give us the sweetest memories that we'll treasure until eternity.
"Pearl of the orient seas"— Philippines is holding a precious title about seas. true enough, this title defines the breathtaking water nature that made it as a foremost travel destination during summer time.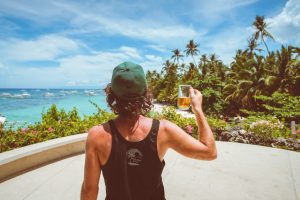 Boracay, Aklan – remains to hold the title of the best island in the world. The perfect white sand that seems like an edible milk powder, makes you want to roll over on the shores with the gratifying sound of waves that serves a lullaby to the ears, the battle between blue and green colors of spectacular water invites you to unite with friendly sea creatures and swim over to underwater nature. Indeed, Boracay deserves the award of 2019's best island in the world as the leading beach destination.
Palawan – the largest province of the Philippines, home of the famous El Nido, Coron and Puerto Princesa. Palawan has a variety of recreation that suitable for every adventurer who wants to enjoy physical activity aside from swimming and sight-seeing. From rock adventures, cave and hill trekking to wildlife center visits, the city deserves a loud applause in expanding their prowess to offer limitless possibilities to every traveler.
Bantayan Island, Cebu – an island that brings intimate day and night for honeymooners and couples with its romantically made scenery that fires up your stay. The island isolated itself from the rest makes it standout for not having resorts, bars or even night life. Just you, your loved ones and the wondrous nature.
"Country of the morning calm" – South Korea justifies its title as it definitely delivers calmness and serenity all throughout your journey.
"K-pop, K-dramas & Kimchi" – who wouldn't know these three popular things? This country gives us sleepless nights just to finish an entire season of drama series that went every woman gagging over Greek-god-looking leading men, that paves the career of Lee min-ho, Park Seo Joon and Hyun Bin phenomenal around the world. Their music and fashion industry are still on top of the trend with the success of their prime boy and girl groups, makes their showbusiness industry soaring higher from the rest.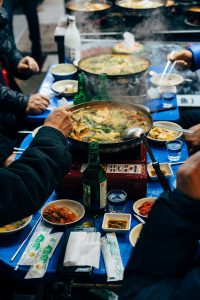 Seoul – another capital of South Korea apart from Sejong City. Seoul has been attached and never been erased in every itinerary when vising the country. Superjet Tours will make you experience the places you've been seeing on the dramas and finally touch it in reality. From the Seoul Tower standing tall towards the sky, Bukchon Hanok Village that has been a favorite shooting location when showcasing the rich culture of South Korea, National Museum of Korea that gives everyone knowledge about archeology, history and art from the ancient times, Lotte Tower a skyscraper that recently added on the tourist spot list and Jeju island, the most talked about place in South Korea where you can swim through a waterfalls and walk by a white sand beach. These are just a few places to visit aside from getting your stomach full with toothsome dishes that South Korea was known for.
"Land of the rising sun" – Japan offers extra meaningful trips by showcasing their interestingly blend culture of eastern tradition and western modernity that resulted a stunning diverse history. Giving every tourist different experience that makes us want to comeback over and over again. From local restaurants, shopping markets to bold mountains, Japan gives us plentiful reason to pack our bags and book a ticket right away.
Create a memorable selfie while on the foot of Mount Fuji, a well-known attraction across the world, it could be visited during any season of the year, but most of the traveler prefer to visit during spring season to see the majestic cherry blossoms that adds extra color on their trip. Shopping is the top most reason for some why traveling in Japan is a must.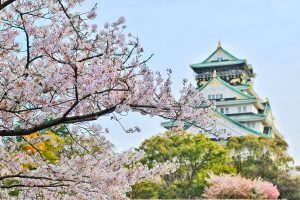 Tokyo and other cities have world-class shopping centers that made us drool over the latest fashion trends and up to date gadgets. Other shopping destinations like Osaka, Harajuku, Umeda and Shinsaibashi give a wide range of shopping categories that everyone in the family enjoys. Let us salivate together in lustful cuisines that made Japan famous, indulge yourself with tasty sushi partnered with sake that will make your drunken nights indelible. If recreations are part of your itinerary, Japan tourism has something in store for you. the FujiQ Highlands offer unique views and exciting amusement park, you can also enjoy the traditional Rickshaw Ride too. And lastly, mesmerize yourself with the beautiful temples and zen gardens that give you peaceful and magical stay. Fushima Inari is one of the most important shrine you must see as it known for having thousands of vermillion gates that you definitely see once in your life.
Superjet Tours will never get tired to bring us to places that keep our eyes feast. We take full responsibility to be your travel buddy in your Southeast Asian trip and to MEET THE rest of the WORLD.