Saruq Al Hadid this immersive museum will help you unravel the mysteries of the Iron Age period. Learn about the first series of museums that are changing Dubai's historical area into a vibrant cultural center. It is located in Dubai's historic Shindagha district and is the ideal place to spend a day in old Dubai discovering the hidden gems of the country. Furthermore, combine it with a trip to the souks that are close by or a popular abra ride across the beautiful creek it's an experience you wouldn't want to miss for sure!
The SaruqAl-Hadid Archaeology Museum is housed in a building that has played a very important role in Dubai's history. Which is a house that was owned by Sheikh Juma bin Maktoum Al Maktoum constructed in 1928.
These whole historical items and artifacts were found when His highness sheikha Mohammed bin Rashid was flying from Al Ain to Dubai by helicopter and saw this fascinating area that looks mysterious with a lot of things shining which then made them send someone to discover the hidden treasure of Dubai desert.
The house is built on two levels, with the museum on the ground floor. This house is built with local materials such as gypsum, coral stone, and chandal wood which makes it special. Therefore, it is one of the best surviving examples of traditional architecture in Dubai.
The museum holds unique items such as Guns, utensils, and work tools are displayed in the galleries. Saruq Al-Hadid also has a special gallery for children to help them learn more about the Iron Age's history and inventions.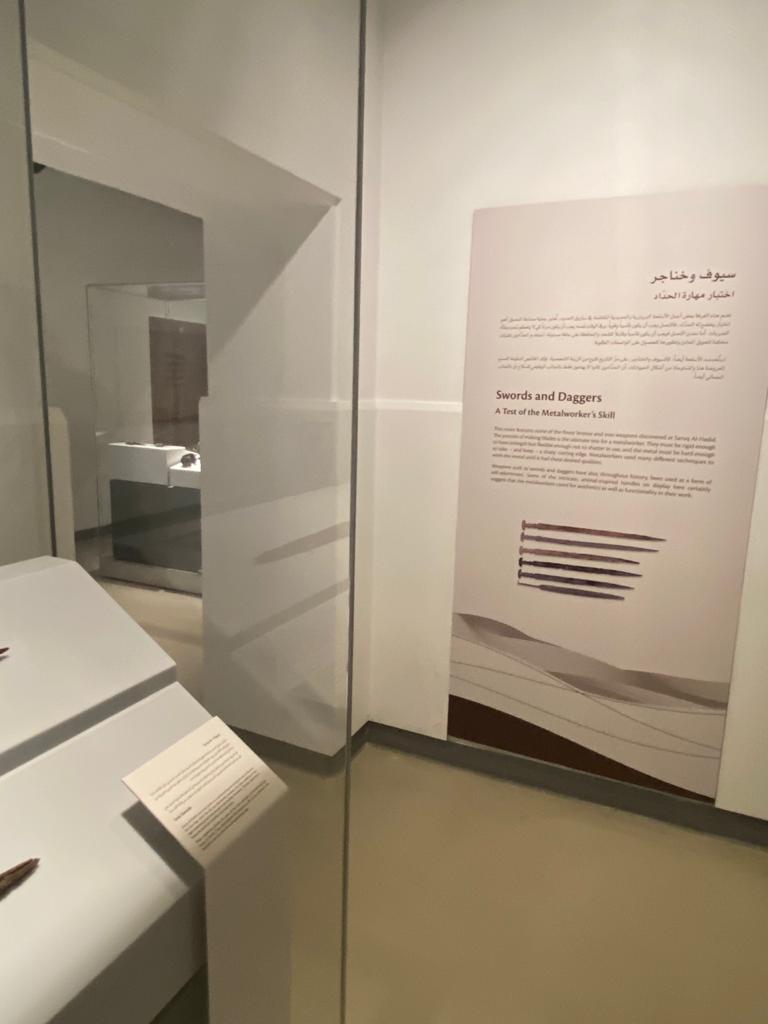 This museum will give you the best experience due to the fact that it is using the latest technology methods and a unique way of providing the visitors with information through videos, catalogs, brochures, etc. When you first enter the museum, you will be greeted by a service desk staff and you will instantly feel the authenticity of the museum. Then you need to purchase a ticket for entering which will cost 10 DHS only. After that, you can start your tour with a tour guide or you can have the opportunity to go around on your own since you can navigate around easily, and everything is written or shown on videos. There are various areas such as the metal and swords and the gold section which was amazing. Next, there is an area where you can watch a video about the past which was really interesting to see, and watching that video gave me a sense of national pride because of how the UAE developed so fast while also preserving our past and as Sheikha Zayed said: "who does not know his past cannot make the best of his present and future, for it is from the past that we learn."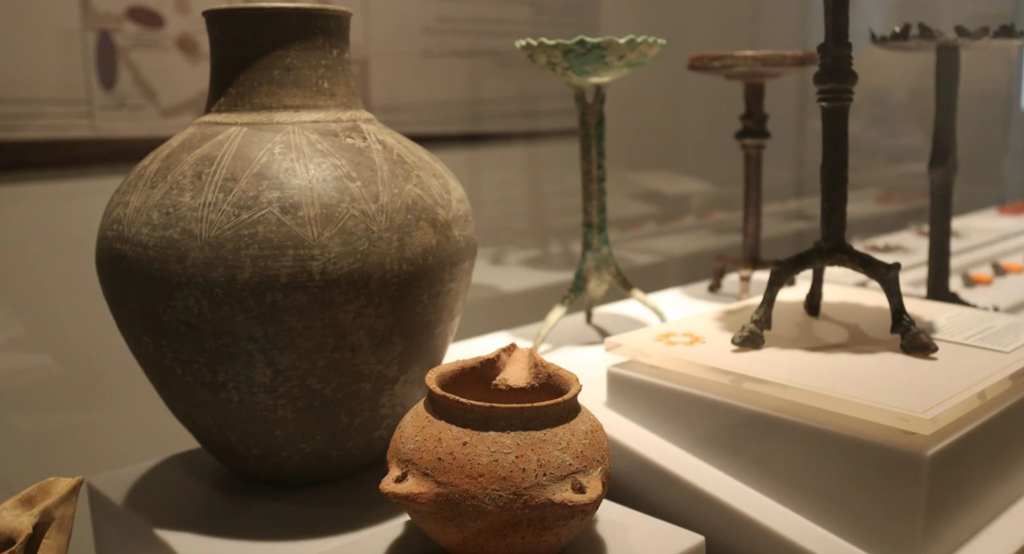 Typically, visitors begin their tour of the museum with an advanced visual experience in a modern 3D cinematic area. The "Mysteries of Saruq Al-Hadid" visuals explain the discovery of the Saruq Al-Hadid excavation site in great detail. Unique artifacts, stones, and jewelry from antiquity are on show in the jewelry and precious stones exhibit. The famous Saruq AlHadid Museum Gold Ring, which is now used as the basis for the Dubai Expo 2020 logo, is also on display so you can take a closer look. In the last section of the museum, there is a place for the visitors to buy catalogs, book items, or even souvenirs that they can cherish.
Therefore, come visit this amazing museum that has a whole story behind it you don't want to miss it!
Follow us for more travel gigs!
https://www.instagram.com/sjt.tours/ 
https://www.facebook.com/sjt.tours
 tiktok.com/@sjt.tours